Sarah
Massage Therapist [Trigger Point | Deep Tissue | Myofascial Release | Cupping | Indian Head Massage]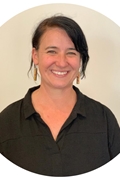 Sarah is a highly experienced therapist with over 13 years experience! She loves to treat overuse/repetitive strain injury. Knees, ankles, wrists are areas of interest, but treating the body as a whole to gain all over muscle balance and pain free range of motion is the 'common goal'. NOTE: Sarah is a very experienced practitioner. She is currently updating the administration for her qualifications. During this time she cannot offer Private Health Rebates (session costs adjusted for this).
Jo Horgan
Remedial Massage Therapist [Deep Tissue | Trigger Point | Relaxation | Pregnancy | Mental Health]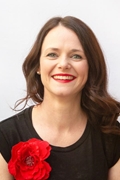 You can expect a firm but nurturing pressure from Jo, with each treatment being tailored to your individual needs. Jo believes in massage therapy wholeheartedly.: "I love muscles, body mechanics and how, when looking after ourselves properly, our entire bodies work together in perfect unison" Jo is a lover of life, the outdoors, her garden, laughter and foremost; her two children.
Sarah W Watson
Managing Director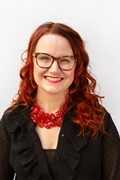 Clarity's proud Mumma-Bear! Sarah established Clarity in 2013 with a dream to build a unique multi-disciplinary centre of highly skilled practitioners who offer services in a professional, warm & supportive space. Since then, the Clarity Family has grown to a team of 17! Herself an experienced Remedial Therapist, Sarah passionately treats a number of regular clients, but as the team & business grows, her focus is towards the development & direction of Clarity. *No New Clients*
Heather Dunlop
Remedial Massage Therapist [Deep Tissue | Trigger Point | Relaxation | Pregnancy | Sports}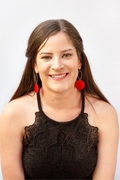 My massage technique is catered to your specific needs, but I generally give a firm, flowing massage targeted to these specific areas to reduce any pain or discomfort. I love to treat: Lower back pain | hip & joint discomfort | neck & shoulder aches | the recovery process of muscle strains + regaining full range of movement How I do it: Myofascial release | Trigger point therapy | Assisted stretching (PNF) | Sports recovery massage | Deep tissue massage | strength + stretching exercises
Chantal Dottore
Remedial | Relaxation | Manual Lymphatic Drainage | Pregnancy | Facials | Skin Care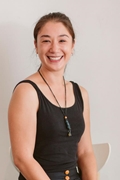 Chantal is remedial massage therapist with the perfect fusion of therapy, results and relaxation. With 7 years experience, she has a deep knowledge of the body as well as holistic skin care, with a desire to get to the source of her clients issues. Having worked alongside many amazing remedial and beauty therapists in different environments, her range of knowledge in both fields has fuelled her passion to help others feel their best in themselves and achieving the results they deserve.
Katie Kinniburgh
Remedial | Relaxation | Pregnancy | Sports | Myofascial Cupping | Trigger Point | Facials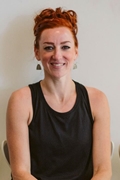 Katie is a strong and nurturing practitioner with 5+ years experience. With a particular interest in headache/neck pain/migraine management, Katie remedially targets areas of tension with Trigger Point Therapy, Myofascial Release and Muscle Energy Technique. Mixing elements of relaxation with specific focus on areas of the body holding tension, her treatments are equally remedially effective as they are soothing.
Tanya Holliday
Remedial | Relaxation | Aromatherapy | Pregnancy | Sports | Facials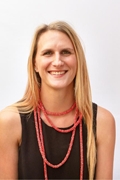 Tanya is a warm and passionate Remedial Massage Therapist & Aromatherapist, who brings an individual holistic approach to her clients treatments. An Olympic athlete, Tanya offers and experienced combination of strong remedial and sports massage skills, as well as the warmth and nourishment of aromatherapy. You can expect an effective & nurturing treatment ranging from medium to firm pressure. Tanya specialises in Trigger Point, Deep Tissue, Lymphatic Drainage, Aromatherapy and Relaxation.
Courtney Bignell
Remedial Massage Therapist [Relaxation | Myofascial Release | Myofascial Cupping | Dry Needling]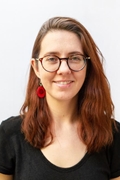 Courtney believes that a holistic approach to healing is extremely important, & empowering people to become active & involved in their own health treatments is a vital step in the healing process. She is very goal orientated & likes to work with her clients to set and achieve both short and long-term goals for their body and general health and wellbeing. In addition to Remedial Massage, Courtney is currently completing her Physiotherapy Degree.
Caro Power
Acupuncturist [Power Acupuncture]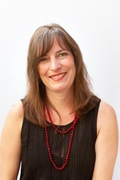 With 17+ years experience in Acupuncture (and a Veterinary Doctor, to boot!) Carolin offers a plethora of skills and services to support womens health. Carolin's special interests are gastrointestinal diseases, Women's health, allergies, endocrine disorders, autoimmune disorders and how emotional disorders can manifest as physical disease.
Chloe Turner
Naturopath [My Gut, My Immunity]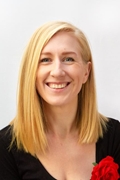 With a Bachelor of Health Science in Naturopathy, Chloe's aim is to assist her patients in their journey managing chronic disease using food, herbal medicine, nutritional supplementation & supporting sustainable lifestyle changes. Chloé is currently completing a Masters Degree in Biomedical Science, with a strong belief that joining the forces of traditional healing practices with evidence-based medicine will lead to superior health outcomes.